Grammy Awards: best and worst dressed!
2:49 PM
What did you think about the Grammys? Everything was amazing, the fashion, the performances... I thought they were great! As usual, I bring you my best and worst dressed list!

Best dressed
#5 Beyoncé in Michael Costello
I was very excited to see Beyoncé on the red carpet and she never showed up! I loved her performance with Jay-Z! I think her hair is a breath of fresh air, she looks edgy and beautiful! When I finally got a glimpse of her dress I thought "meh, whatever" but then I saw this picture she took before the after party and I knew she'd be in the list! She's done better, in my opinion, but I love everything Queen B wears!
#4 Taylor Swift in Gucci
Taylor Swift is always wearing shiny dresses for the red carpets and I was beginning to think she should change it up because it was getting very repetitive and boring, but then I saw this Gucci dress and I fell in love with it! It looks amazing on her, the color and cut really suit her. And did you see the dress she wore in her performance? That was so beautiful as well!
#3 Katy Perry in Valentino Haute Couture 2014
I was so excited when I saw Katy Perry in the red carpet! This was my absolute favorite piece of Valentino's Haute Couture 2014 collection! We just saw it a few days ago coming down the catwalk, I think this was so Katy! She rocked it! It looks amazing on her!
#2 Ciara in Emilio Pucci
The only thing I can say about this is: pregnant women are really bringing it this award season!! (except Kerry Washington and Drew Barrymore, of course)
#1 Chrissy Teigen in Johanna Johnson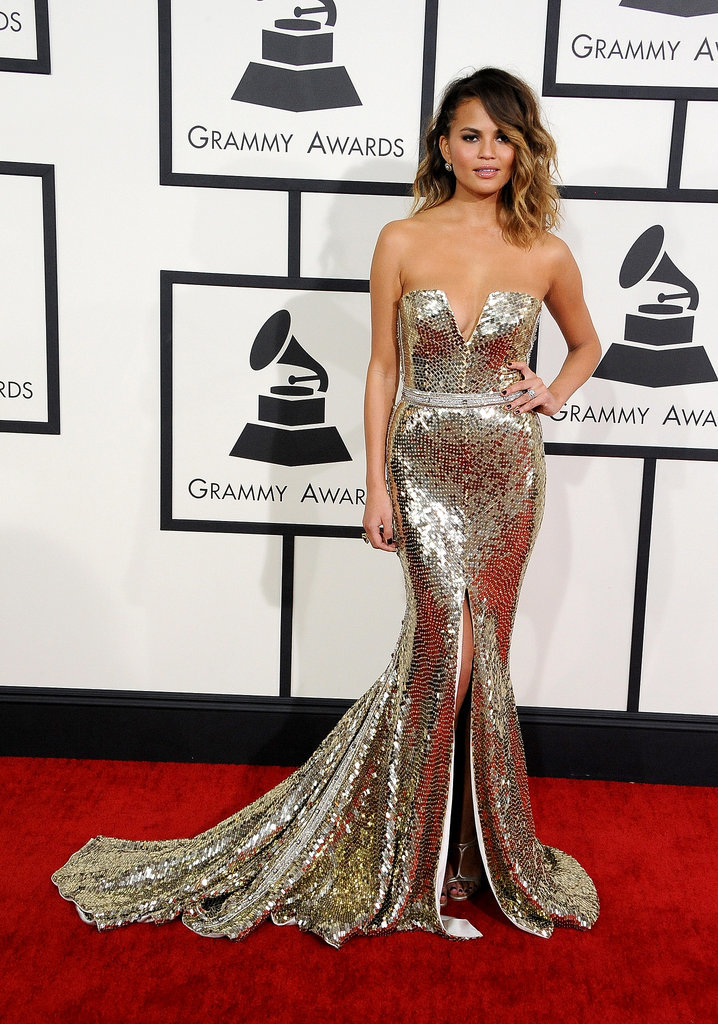 She was one of the first people I saw on the red carpet and I instantly knew she was going to be one of my favorites or my favorite. I love shiny dresses for award shows, I think it's the perfect time to wear them and Chrissy did great! This dress is amazing and it looks so beautiful on her! Perfection!
Other pretty dresses were Paris Hilton's, Amber Rose's, Kacey Musgraves' and Pink's.
Now let's take the classic moment to admire how handsome men look when they are well dressed!
#3 Jesse McCartney
I mean if he wasn't your childhood crush, you're absolutely lying! I hadn't heard from him in forever and I was really happy when I saw him!
#2 Jared Leto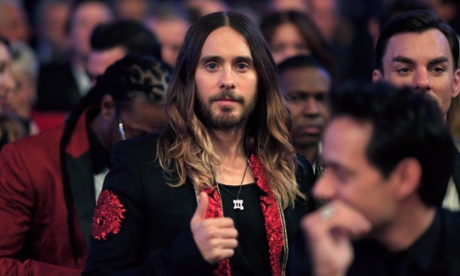 I'm in love with him, that's all.
#1 Macklemore and Ryan Lewis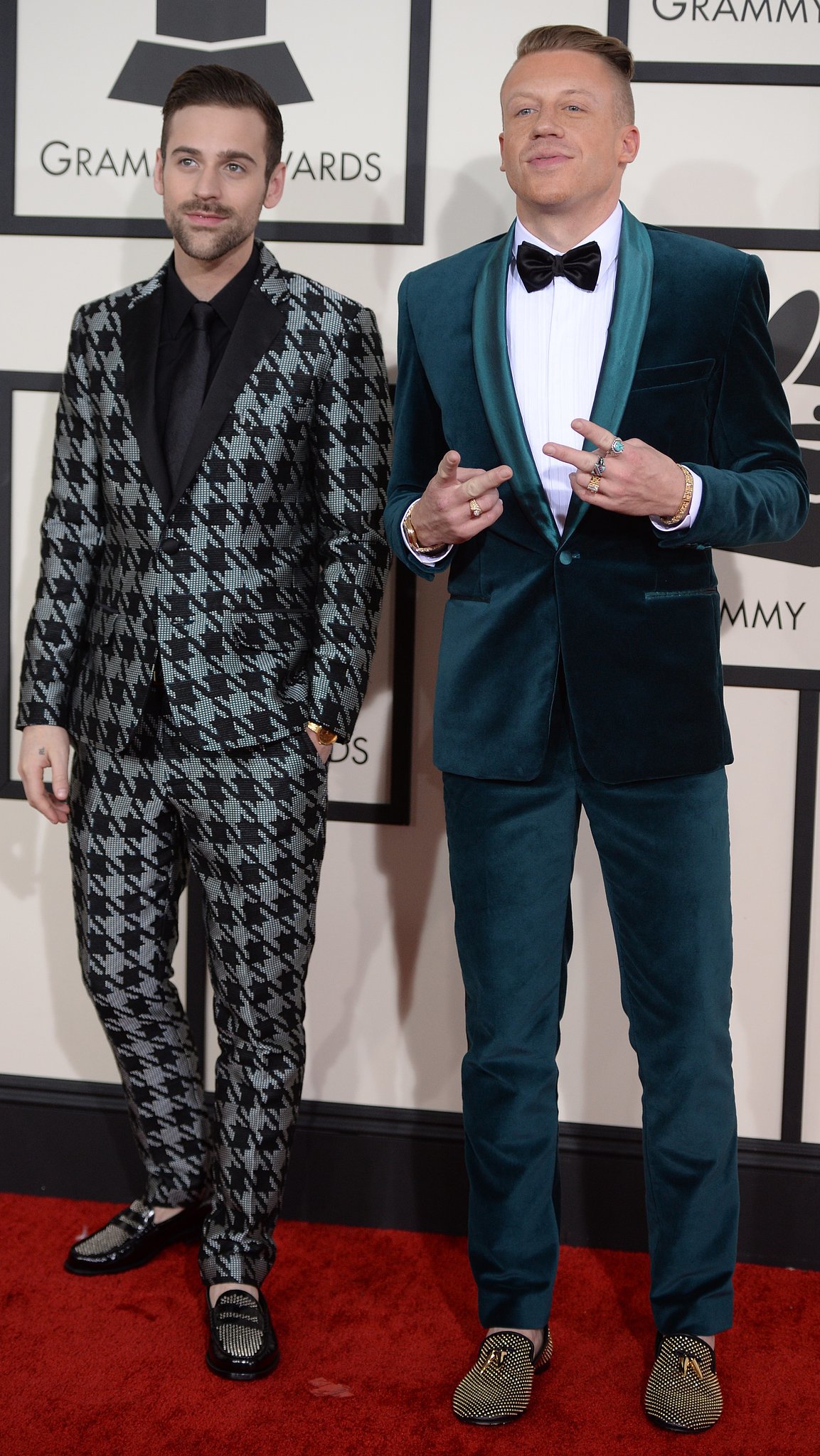 I love when men take fashion risks! They look incredible! Look at their shoes!
Worst dressed
*Some I didn't even bother looking for what designer it was, since they were so horrible I decided to not waste my time, lol*
#5 Paula Patton in Nicolas Jebran
She always manages to be in the worst dressed list. She tries to hard and she fails. This dress is horrendous!
#4 Tierney Sutton
Kudos because she has a great body at her age but...baby blue and pastel pink and that pattern? It looks like a night gown. Eek!
#3 Chrisette Michele
Why would you wear something like this? I mean... why?
#2 Kaya Jones
This is horrifying! She doesn't even have the body to wear something so tight! Why would you wear something with so much leather in it? It looks like a really ugly and long baby doll a metal head would wear.
#1 Nadeea Volianova
I can't even deal with this... Seriously, what the hell? She needs to get herself a mirror and some dignity! The color, the cut, the cleavage, the dress, the hair..I can't find one single thing that isn't wrong with her!
So yeah, there were many, many bad dressed people. I even have a few more in mind, but anyway, those were the worst in my opinion! What do you think? Do you agree with my choices? Who were your best and worst dressed at the Grammys?
Don't forget to enter Dresslily.com GIVEAWAY
here
.
Have a great week!