SAG Awards Best and Worst Dressed!
10:39 AM
Yesterday were the SAG Awards in downtown LA. I was hoping for the red carpet to be as exciting as the Golden Globes and I was a little disappointed, it was really slow and kinda boring. Fashion wise, there were a lot of pretty dresses, but also a lot of shocking ones.

I bring you here my best and worst dressed! Enjoy!


Best Dressed
#5 Lupita Nyong'o in Gucci
I expected maybe a little more from her after last week's Ralph Lauren, but she did great! She had to be in the list. Who knew that color could look so good on her? Her makeup was also very, very pretty! Go Lupita!
#4 Cate Blanchett in Givenchy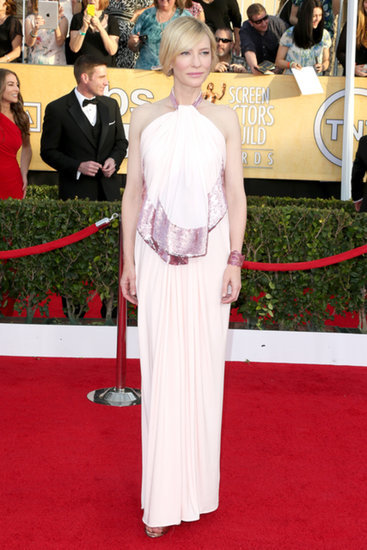 This is such a hard color to pull off, especially in the red carpet. It may look childish and tacky, but let's be honest: you cannot say tacky and Cate Blanchett in the same sentence. She's a total fashionista, and she looked amazing as always! I really liked this dress!
#3 Sandra Bullock in Lanvin
How beautiful does she look? I loved the color and the cut! That bow in the waist couldn't be more perfect! She really rocked this look, especially after the Prabal Gurung she wore last week. Thank you, Sandra, for saying goodbye to color blocking, you looked amazing in this emerald dress!
#2 Jennifer Lawrence in Dior
This is how you completely rock a pixie cut! How great does she look? As we all know, she's been wearing a lot of Dior, but last week's choice of dress for the Golden Globes was not a good one. I'm so happy she turned it around this week, because she looked fabulous! This dress was amazing!!
#1 Amy Adams in Antonio Berardi
This dress is perfection! I swear I'm speechless. The color, the styling. I loved how she went for Old Hollywood Glamour. The updo looks like this vintage-ish bob, and it's genius! She looks like a complete movie star!
There were other dresses I liked a lot like Kelly Osbourne's Zac Posen Couture dress, Elisabeth Rohm in Marchesa, Anna Gunn and her absolutely genius custom clutch (for you Breaking Bad fans), Sofia Vergara in Donna Karan and Jennifer Garner in Max Mara.
Let's take a moment to appreciate these handsome men and their amazing sense of style! I love it!
Matthew McConaughey in Dolce and Gabbana
Jared Leto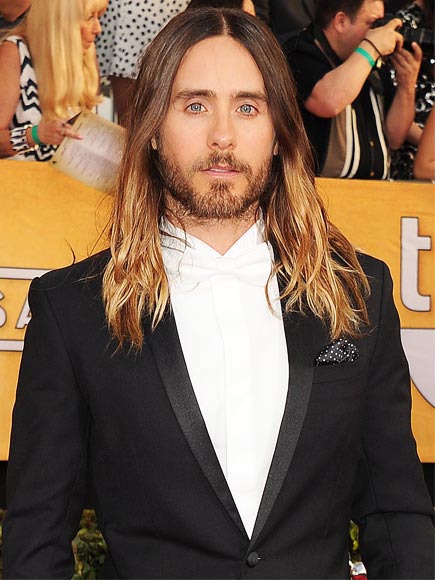 Worst Dressed
#5 Natalie Dormer in Marios Schwab
Oh My God. Can we please say goodbye to that half shaved head trend already? It really freaks me out! It doesn't look cool. What are those things in her arms? Maybe without them, the gown wouldn't be as bad. The worst thing though, is the half shaved hair.
#4 Emma Thompson in Vintage and Louboutin FLATS
I don't even know where to start. There are so many wrong things with this outfit. First of all, the embelishment at the top of the dress is weird. Second, the length is funny and the crease below her knees is so awkward. And third: why in the world would she wear FLATS to a red carpet? Why, God, why!? And if you do decide to wear flats, wear a floor length dress so nobody notices.
#3 Kerry Washington in custom Prada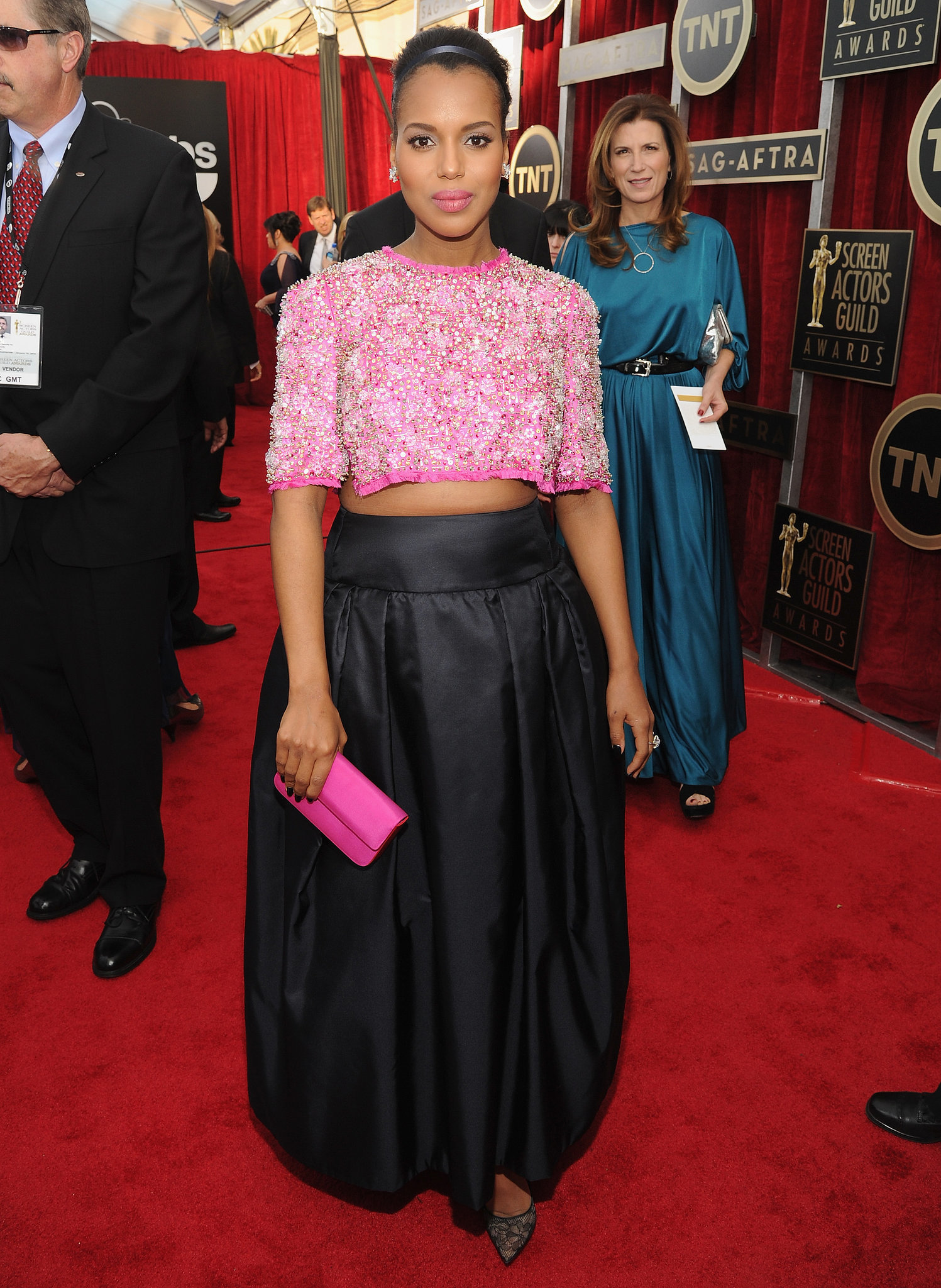 Who wants to start a campaign against crop tops while pregnant and in the red carpet?
#2 Mayim Bialik in custom Rachel Livingston
This looks like a custom for a Halloween party someone blind sew in the dark. The worst thing is that it's custom made and Mayim said in an interview before the Awards that "Rachel Livingston was about to become our favorite designer because the dress she made for her from scratch was stunning", yeah err, I don't think so!
#1 Mariah Carey in YSL
Really, really tight little black dress + tights to the Red Carpet? How about no!
Others I didn't like were Malin Akerman's (eek), Sarah Paulson's, Amanda Peet and Claire Danes'.
Who were your best and worst dressed? Do you agree with my choices?
Don't forget to enter the GIVEAWAY for Dresslily.com here.