Fashion Lessons Straight Out Of Mean Girls
4:59 PM
Mean Girls will forever be one of my favorite movies and I will be quoting it for the rest of my life. It's not all about yelling "you can't sit with us" to our friends to seem funny, or getting way too excited when it's Wednesday and you happen to be wearing pink, or feeling very fetch everytime you say "the limit does not exist" in calculus class. Mean girls also gave us some fashion lessons we should take into account. And since it's October 3rd, what better day to talk about them than today?
1. On Wednesdays We Wear Pink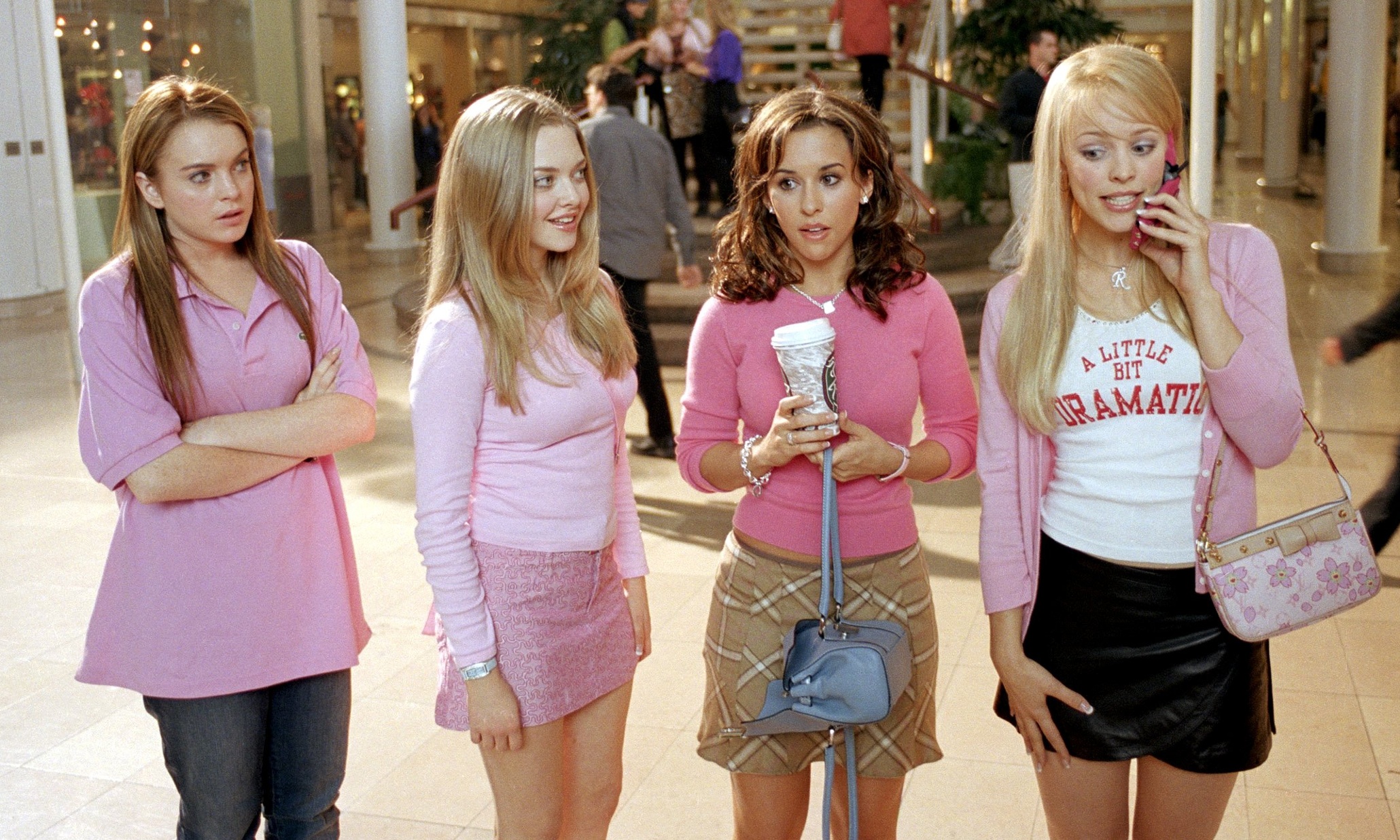 Pink's a great color. It really is. I love Pink, but you have to be careful when wearing it, you might end up looking like a child. For example, don't take it too serious and wear an all pink outfit, like Karen. However, don't be afraid of monochromatic looks at all. They are so great! All black or all white looks are definitely the way to go!
2. We only wear (jeans) or track pants on Fridays
I love jeans and I wear them much more often than only on Fridays. Jeans are great and you can style them in so many incredible ways, so let's take them out of the equation. However, sweat pants belong only at the gym, unless you're rocking a very cute pair of joggers. You might get away with wearing sweats maybe once every now and then, only if it's a lazy day, though.
Check out how to wear joggers with heels here.
3. Don't follow trends you don't like or think are stupid
Becoming a fashion victim is everything we should avoid in life. So don't wear everything you see on the runways, or everything every blogger or it girl is wearing just because it's "trendy" and "in". You should always remain true to yourself, otherwise you'll end up looking the complete opposit of stylish.
4. Don't go too overboard
Skin tight, strapless dress, tights, stilettos and lots of make up? Let's maybe take it down a notch. Less is always more. A simple classic outfit will always look more elegant and fashionable than an outfit in which you threw everything in. Go for a LBD and classic pumps instead, for example.
5. Well, I mean, you wouldn't buy a skirt without asking your friends first if it looks good on you!
Always stay true to your style, but when in doubt, don't hesitate on asking your friend's for their opinion!
What do you think about these lessons? How great is Mean Girls?
Don't forget to follow me on Social Media